A Hotel in London Offers iPads to Its Guests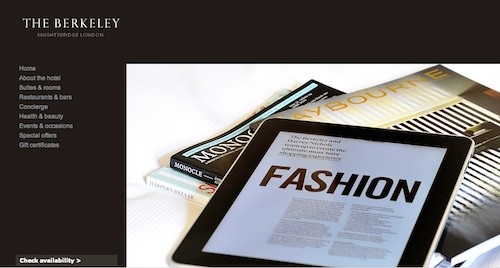 The Berkeley hotel in London now offers its guests... an iPad! It will be proposed only to those clients who will stay in certain suites during their visit. It is supposed that iPad will be able to suggest places for visit and help to plan an itinerary.
"From Le Monde to the Wall Street Journal, your local newspaper will be available at breakfast and quickly checking the opening times of Christian Louboutin on Motcomb Street has never been more convenient. A wide range of games, videos and comic books is available for children and our experienced Concierge team has created their personal Top 5 of must-visit places – shops, exhibitions, local attractions and some hidden gems – which are clearly mapped so that you can plan your itinerary."
If you're going to visit London and would like to stay in Berkeley you should take into account that the night spent in this hotel will cost you $2804.

Leave a comment