A Lock Screen Bug Found in iOS 7.0.2

iOS 7.0.2 was released to resolve a lock screen bug and it coped with its task. However, a new problem has been discovered that needs to be patched.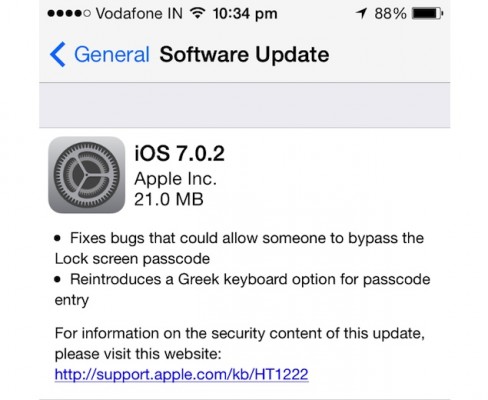 On the video below the article you may see the method of accessing contacts and photos, sending messages and emails using FaceTime. This clip was posted to YouTube by Dany Lisianski.
To prevent all that stuff, you should disable Siri on the launch screen and wait for another software update.
In case you want to reproduce the bug on your device, follow the plan below (via iClarified):
Make a phone call (with Siri / Voice Control)
Click the FaceTime button
When the FaceTime App appears, click the Sleep button
Unlock the iPhone
Answer and End the FaceTime call at the other end
Wait a few seconds
Done. You are now in the phone app

Leave a comment