A New Version of iBooks 1.1 Released for iPhone and iPad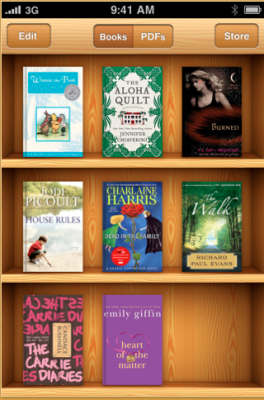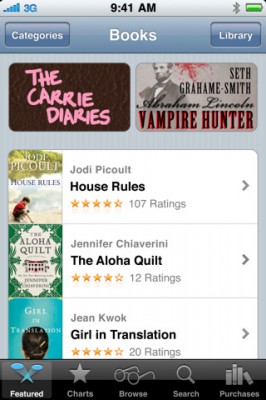 A new version of iBooks 1.1 has just been released for iPad and iPhone (you will need iOS4 to install this application). The version was shown at WWDC 2010 and included some of such often demanded features as bookmarks and notes.
A short list of what you'll find in the new iBooks 1.1:
A complimentary copy of the Winnie-the-Pooh by A. A. Milne, a beautiful classic with gorgeous illustrations.
iBookstore is included, and you can download a great number of your favorite books from there.
Before deciding to buy a book from iBookstore you can read a free sample.
You can now reorder your bookshelf or arrange them in a list according to category, author or title.
Screen brightness is easily adjusted, so that you can make the lighting perfect for any environment.
Choose any of the 5 fonts available and pick out your font size to make the book as comfortable to read as possible.
The built-in search engine makes it very easy for you to quickly find a phrase, a character or a word in the text.
At the bottom of every page there's a page navigator that will help you easily turn to the page you need.
The built-in bookmark feature will allow you to highlight your favorite parts of the book.
Add books to iTunes in the ePub e-book format and synchronize them to iPad.
Wonderful accessibility features in iPad are supported in iBooks, such as, for example, speaking the words on the page you need.
The new iBooks 1.1 is available at the App Store here.

Leave a comment