Amazon to beat Google and Apple, announce cloud locker for music, movies and books this week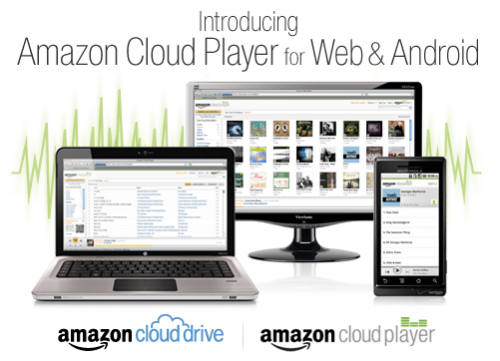 Amazon has announced its own Amazon Cloud Drive and Amazon Cloud Player to store and distribute music, video, photo content via the cloud.  These services allow customers to securely store music in the cloud and play it on any Android phone, Android tablet, Mac or PC, wherever they are. Customers can easily upload their music library to Amazon Cloud Drive and can save any new Amazon MP3 purchases directly to their Amazon Cloud Drive for free.
In other words now Amazon is offering the following services to its customers:
Store Music for Free – free 5 GB of Cloud Drive that may be extended till 20 GB if purchase an Amazon MP3 album.
Adding Music to Cloud Drive - easy uploading process, files can be stored in AAC or MP3 formats.
Cloud Player for Web - lets customers easily manage their music with download and streaming options.
Cloud Player for Android - bundled into the new version of the Amazon MP3 App, it includes the full Amazon MP3 Store and the mobile version of Cloud Player to play music stored on cloud or on their device.
Secure Storage – files are safely stored in Cloud Drive and accessible from any device.
Store More than Music - Cloud Drive allows customers to upload and store all kinds of digital files.

Leave a comment