Analyst predictions on iPhone 5C

KGI Securities' Ming-Chi Kuo, a popular analyst who made a number of accurate Apple forecasts, has published a few predictions concerning  Apple's upcoming low-cost iPhone 5C.
According to recent information, the iPhone 5C will coast around $400 - $500. In August it will get more than 700 million subscribers through China Mobile. It will eat into iPhone 5S and iPhone 5 share of the market, taking 25 and 35%  correspondingly.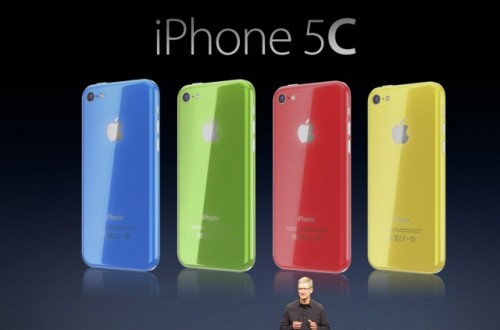 AppleInsider informs that the low-cost iPhone 5C will be sold in 16/32GB moels and the price will be $200 less than the iPhone 5S. Moreover, the analyst says that  Apple will stop producing the iPhone 4 as iOS7 cannot be run on its hardware. However, iPhone 4S will be produced for a year only.
Ming-Chi Kuo writes that due to similar features iPhone 5C was desidned as a mid-range replacement for the iPhone 5.
We've learned that the iPhone 5 line will be terminated from 4Q13, while the iPhone 4S line will carry on. From this, we infer that iPhone 5C is launched to replace iPhone 5. In other words, the 5C model will be positioned as midrange. We forecast its retail price to be US$400-500.

We expect iPhone 5S, iPhone 5C, iPhone 4S and iPhone 4 will fall into the price ranges of US$600-700, US$400-500, US$300-400 and US$200-300, respectively, in the new product cycle.
It means iPhone 5C will be to the iPhone 5S what the iPhone 4S is to the iPhone 5. It will be a cheaper device with a little less complicated hardware and specification.
As for sales, Kuo is forecasting 5.2 million iPhone 5S and 8.4 million iPhone 5C sales in Q3  of this year. While in the Christmas quarter, Apple is expected to ship 28 million iPhone 5S units and 18.7 million iPhone 5C units.
Apple is rumored to  announce both the iPhone 5S and iPhone 5C at a media event on September 10.

Leave a comment