Analyst Speculation Points to 2013 for Launch of Apple Television Set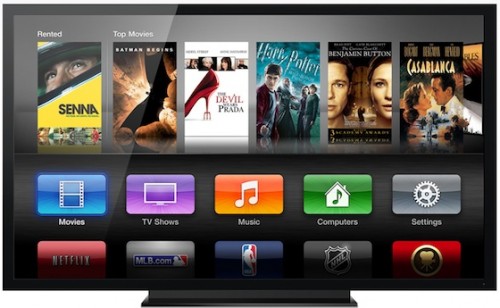 Hong Kong-based research firm CLSA suggests that Apple's much-rumored television set is likely to debut in 2013 rather than the late 2012. CLSA also claims that Foxconn's investment in Sharp is likely to speed up development and launch of an Apple television.
We continue to view Apple TV hardware as a 2013 event.

The timing of Hon Hai/Foxconn's equity stake and partnership with Sharp along with Hon Hai Chairman Terry Gou's separate 46.5% investment in Sharp's Sakai City plant lends further credibility that Apple TV is in the works. This also follows reports that Apple is investing ~$1.3bn in equipment destined for Sharp facilities.
However, CLSA doesn't provide a rationale for its belief. A number of rumors from last year suggested that the Apple television could appear in either late 2012 or early 2013. The most recent rumors report that component suppliers have already begun moving parts for the Apple television that is expected to be launched in the fourth quarter of this year.

Leave a comment