Steve Jobs Contacted Siri Just Three Weeks After App's Initial Launch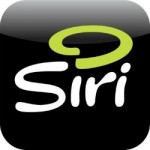 Siri co-founder Dag Kittlaus in a speech given yesterday in Chicago described some early developments that led to acquisition of the technology by Apple, and its further introduction on the iPhone 4S. Kittlaus reported that Steve Jobs personally contacted him just three weeks after Siri launched its iPhone app back in 2010.
And he wanted me to come over to his house the next day, and I did, and I spent 3 hours with him in front of his fireplace having this surreal conversation about the future.
And, you know, he talked about why Apple was going to win, and we talked about how Siri was doing. And he was very excited about the fact that.. you know, he was very interested in this area in general but, you know, they're patient, they don't jump on anything until they feel they can go after something new and he felt that we cracked it. So that was his attraction.
Interestingly, Jobs didn't like the "Siri" name initially. But having failed to find an alternative, he decided to keep the name when the feature launched on the iPhone 4S last October. Kittlaus worked at Apple until last October, when he left to pursue other opportunities.

Leave a comment