Another iPhone User Killed by Counterfeit Charger

Another iPhone user has been found dead these days. This time it's a 28-year-old man from Thailand who reportedly was electrocuted by his iPhone 4S. As noted by local sources, the man was lying on the phone while charging it. And again, the charger was manufactured by an unknown third-party firm.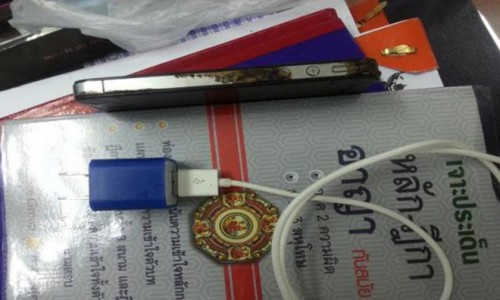 AppleInsider writes that:
According to a report from Thai language publication Daily News Thailand (via MacRumors), police in Rayong province on Monday found the unnamed man lying prone on the floor of his home clutching a burnt iPhone 4S in his left hand.

A graphic, lightly censored photo of the body shows severe burn marks on the victim's chest and neck area, prompting officials to suspect electrocution as the cause of death. The body has been taken to an area hospital for further examination.
This is not the first time when a counterfeit charger kills a person. Earlier this year, a Chinese stewardess was reportedly killed while charging her iPhone 5 and Wu Jiantong - from China, too - was admitted to hospital after being shocked by his iPhone 4.

Leave a comment