iPad mini 2 Display Not Innovative Enough?

DisplayMate, a company that specializes in precise display testing, has recently compared three most popular 7-inch tablets - iPad mini with Retina display, Kindle Fire HDX 7 and Nexus 7. Guess what - Apple's tablet was criticised for what the experts call "really bad planning". iPad mini was given the last, third place.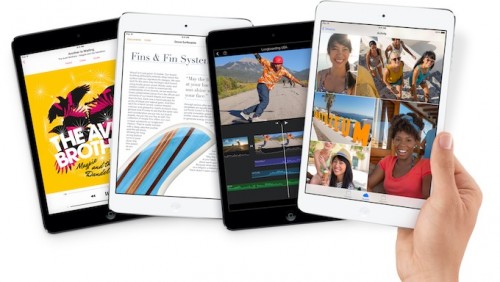 Take a look at the information from the original report:
The new iPad mini with Retina Display has a high resolution high PPI display like the other two Mini Tablets that we test here. But shockingly, it still has the same small 63 percent Color Gamut as the original iPad mini and even older iPad 2. As a result, the iPad mini with Retina Display comes in with a distant 3rd place finish behind the innovative displays on the Kindle Fire HDX 7 and new Nexus 7. More on these issues below.
It turns out that iPad mini isn't the best 7-inch tablet available on the market. Especially if you need a device with a really good screen.

Leave a comment