Another Likely Physical Mockup of Next iPhone Offers a Realistic Look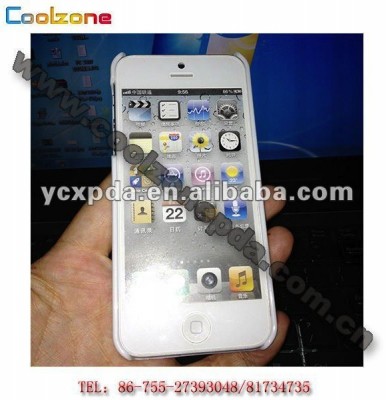 Gizmodo has recently discovered a product page from case manufacturer Shenzhen Coolzone Technology, showing what looks to be an iPhone 5 in their product shots. It looks like the white 3D prototype with its new 19-pin dock port.
Case manufacturers have become increasingly sophisticated with their physical mockups created for design and testing of new cases, giving their mockups very realistic appearances that have led to uncertainty about whether they are genuine devices or not. While the device shown in the photos certainly does look realistic in many regards, the low-quality photos leave many details unclear and we indeed believe the item to be a physical mockup rather than a leaked genuine iPhone.
This may be just a custom-made test prototype based on the rumored specifications and leaked parts. The iPhone shows iOS running with a weird combination of icons, including the old Maps icon. On the other hand, we also heard rumors suggesting the Apple had already started manufacturing their new iPhone 5 ahead of the fall launch.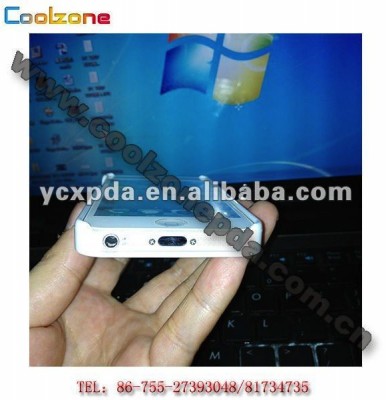 Leave a comment