Another Touch ID Patent Granted to Apple

Another patent that deals with Touch ID was granted to the company from Cupertino. It explains how gestures could be identified by the fingerprint sensor and used for navigation through various apps and menus.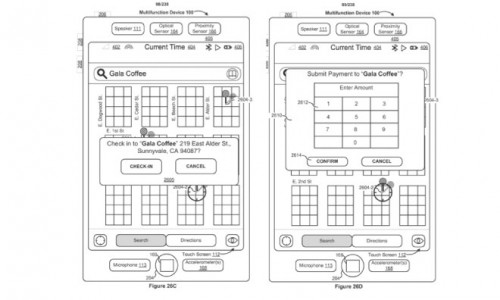 According to AppleInsider,
The patent, filed in May of this year and published by the WIPO last week, depicts both the new Touch ID-enabled home button found in the iPhone 5s as well as a touchscreen display with an embedded fingerprint sensing layer. The concept of a fingerprint sensor embedded into a display is not a new one for Apple; the company already references the implementation in at least two other patents, but the most recent filing dives deep into how the invention could be leveraged by a new generation of devices.
Looks like the company from Cupertino is currently working on a new way to improve user experience while working or playing on a smartphone or tablet. Embedding the Touch ID fingerprint sensor to such devices means tweaking the interface of the operating system, so who knows, maybe iOS 8 will be even more different from the previous versions?

Leave a comment