Apple's first Russian store to open near Kremlin by late 2011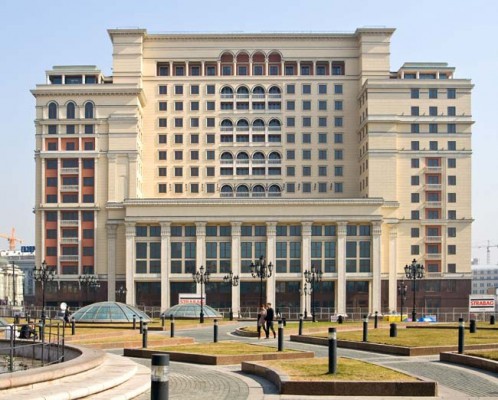 It seems that Apple is planning to open its first Apple Store in the Russian Federation late 2011 or early 2012. IfoAppleStore.com claims that Apple's top retail brass flew to Moscow to negotiate a lease in the reconstructed Hotel Moskva (see pictures bellow) that locates close to  Red Square, the Kremlin and other landmarks in the city.
Senior vice president of retail Ron Johnson and vice president of real estate Bob Bridger visited Moscow at the end of March and toured the three-level retail space in the future Four Seasons Hotel. The two were seen examining a 16,000 square-foot, two-level space as a possible Apple store. At the time, no lease had been signed, but a decision could be made soon, sources say.

Leave a comment