Apple and Samsung are about to reach a patent settlement

According to The Wall Street Journal, Apple and Samsung are negotiating the patent problem. The year 2012 was marked by  celebrated cases regarding patent infringement claims. Last summer Apple won a major lawsuit against Samsung in California court. The issue concerned design patent infringement claims regarding the iPad and iPhone.
Since last summer, the Cupertino and South Korean companies have been negotiating privately quite regularly. They were obviously trying to come to some sort of settlement.  However, some lawsuits are been filed since then. It was rumored that in February the tech giants were close to an agreement, but as we can see, it did not work out.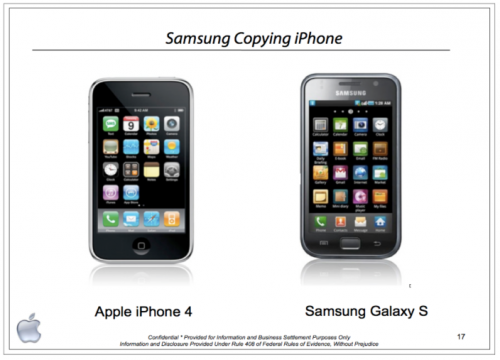 Fortunately, the talks still continue.  Samsung reportedly has made proposals for the potential settlement:
In the negotiations, described sparingly in heavily redacted documents from the U.S. International Trade Commission made public earlier this month and by people familiar with them, Samsung has pushed for a broad patent cross-licensing deal that could settle all outstanding litigation between the companies. It is unclear whether Apple was interested in such a deal.
Of course, it would be perfect if the companies came to some sort of a conclusion. Apple depends deeply on Samsung as the latter is producing vital iOS Device components. Samsung, on the other hand, makes money of selling the components for Apple.

Leave a comment