Apple Announces $150 iPhone 6 Plus Multi Touch Repair

Apple has announced the iPhone 6 Plus multi-touch repair program. The company is offering a display repair to those, who have encountered the so-called "Touch Disease" hardware fault. However, the program is a bit different from all other as Apple demands that the customers pay $150 for the repair, claiming the issue is caused by dropping the phone, not by hardware defect. The company also gives the money back to those who already paid for the repair.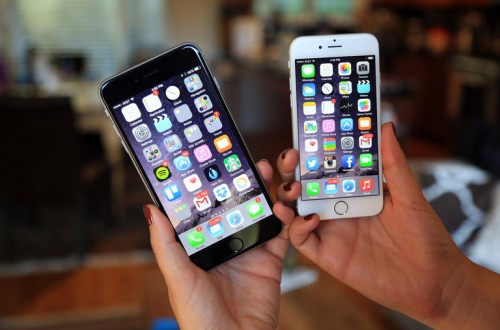 Below you can find a short fragment from the description of the repair program launched by Apple.
Apple has determined that some iPhone 6 Plus devices may exhibit display flickering or Multi-Touch issues after being dropped multiple times on a hard surface and then incurring further stress on the device. If your iPhone 6 Plus is exhibiting the symptoms noted above, is in working order, and the screen is not cracked or broken, Apple will repair your device for a service price of $149.
Earlier this year, users started complaining about the touch screen on the iPhone 6 Plus, which, as it turns out, becomes unresponsive with time. Several weeks ago, a group of users filed a lawsuit against Apple demanding that the company should repair or replace the faulty iPhone 6 Plus units.

Leave a comment