Apple Announces Minor Mac Pro Update, Revamped Model to Come in 2018

Apple has announced that it will slightly update the Mac Pro lineup later this week. The computer that hasn't seen an update since 2013 will get better processors and GPU chips to improve the overall performance. Moreover, next year the company will release a completely redesigned Mac Pro with modular design that will be targeted at power users. Along with this device, Apple will also unveil a new "Pro" display.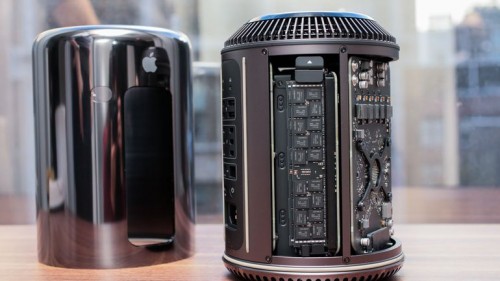 Here's how Phil Schiller describes the new model we're about to see in 2018:
With regards to the Mac Pro, we are in the process of what we call "completely rethinking the Mac Pro". We're working on it. We have a team working hard on it right now, and we want to architect it so that we can keep it fresh with regular improvements, and we're committed to making it our highest-end, high-throughput desktop system, designed for our demanding pro customers.
Apple will start selling the slightly updated Mac Pro units later this week via its official website. Stay tuned for detailed specs and additional details about these devices.
[via iClarified]

Leave a comment