Apple Announces Unlocked iPhone 5s Availability in 1-2 Weeks

Apple on Friday started offering unlocked, SIM-free iPhone 5s units with shipping estimates of 1-2 weeks. For you to compare - those who decide to purchase the device on contract have to wait for about 3-5 weeks. As to the prices, they're just the same for both SIM-free and locked smartphones. The iPhone 5s with 16GB of memory on board is available for $649; for the model with 32GB and 64GB of memory one will have to pay extra $100 or $200 respectively.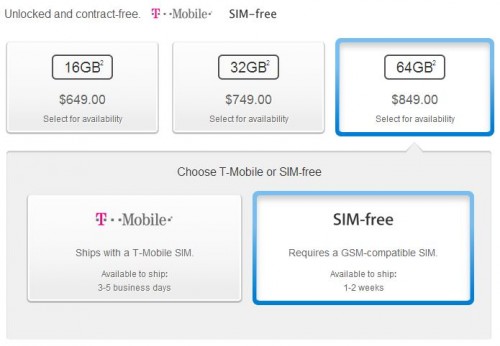 According to 9to5mac,
Users who buy this version of the iPhone will need to supply their own SIM card. The central benefit of an unlocked iPhone is that it can work on many GSM networks across the globe with no contract. For frequent world travelers, this option is worth looking into

This unlocked model works on AT&T and T-Mobile in the United States, and also means that you will not need a contract with those carriers if you buy this specific model.
If you've always dreamed about buying an iPhone, you can now do this easily. You don't have to change your current carrier and phone number, which is, without a doubt, an advantage.
The order can be placed at the link.

Leave a comment