Apple Asking Developers to Submit Apps for OS X Yosemite 10.10

According to the latest reports from Apple developers, the company is currently asking its developers to create apps for the upcoming OS X Yosemite 10.10 that is expected to be released soon. The guys from Cupertino say that new apps can be submitted to the Mac App Store using the latest gold master seed of Xcode 6.1, which appeared on the Internet earlier this week.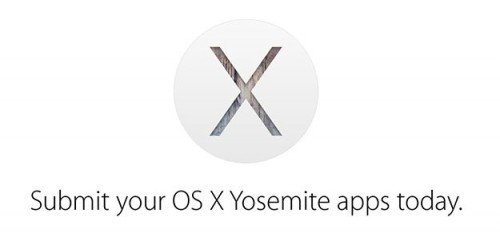 Following the release of the OS X Yosemite GM earlier today, Apple is now asking developers to ready their apps for the Mac App Store as the company makes final preparations for its next-gen Mac operating system launch this fall.
OS X Yosemite 10.10 can boast of a wide number of improvements, bug fixes and deeper integration with iOS. Apple is expected to release the next version of OS X to users worldwide in October. The launch date, however, has not yet been confirmed officially neither by Apple itself, nor by other reliable sources, so the update may actually come a bit later.
[via AppleInsider]

Leave a comment