Apple Began Taking Online Pre-Orders For iPhone 4S In New 22 Countries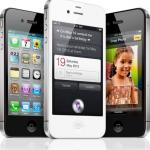 After last week's iPhone 4S release in the first seven countries, Apple is going to launch the new smartphone in additional 22 countries on October 28th.
Today, Apple's online stores in some of those countries began to take pre-orders for new iPhone model. The new 22 countries include Belgium, Estonia, Latvia, Liechtenstein, Austria, Czech Republic, Ireland, Denmark, Mexico, Netherlands, Luxemburg, Singapore, Slovenia, Slovakia, Hungary, Finland, Italy, Spain, Switzerland, Lithuania, Norway and Sweden.
It seems that Apple hasn't yet met the demand in first seven countries as the company is citing shipping time of 1-2 weeks in new markets. Apple has announced debut weekend sales of 4 million iPhone 4S, compared to 1,7 million iPhone 4 sales last year.

Leave a comment