Apple Cannot Satisfy the Needs for its AirPods Due to a Colossal Demand

Apple now cannot produce enough AirPods, despite the production has been increased.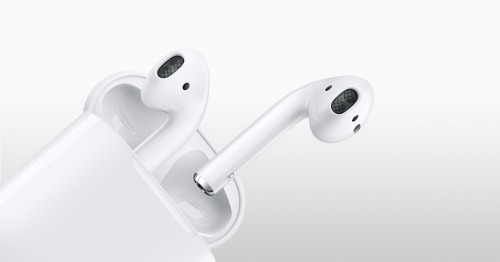 Tim Cook, the Apple CEO, has commented on this in the telephone call:
We're also seeing incredible enthusiasm for AirPods. 98 percent customer satisfaction based on Creative Strategy's survey. We have increased production capacity for AirPods and are working very hard to get them to customers as quickly as we can, but we are still not able to meet the strong level of demand.
Apple AirPods are wireless earphones, connecting to the iPhone via Bluetooth. Earlier a lot of users left ironic comments on these innovative devices, saying they would be easy to lose and not handy. Still, the Apple wireless earphones became very popular even priced at $159.
From the very release, AirPods supplies have been limited. The customers had to order AirPods from the U.S. online store and wait six weeks to receive them. As we can see, the question of delay is still vital.
[via MacRumors]

Leave a comment