Apple Considering Building Huge New Data Center in Oregon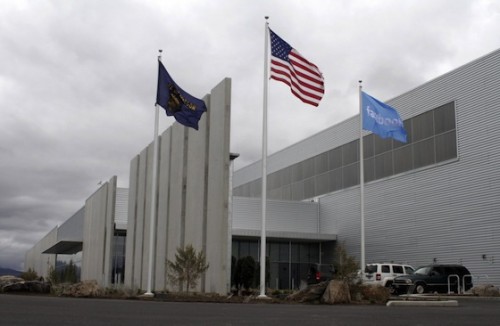 OregonLive.com claims that Apple is currently deciding whether to build a new data center in Prineville, Oregon. The city is said to be a big attraction for tech companies because of tax breaks. Depending on the size of the facility, Apple could reportedly receive a tax exemption of several million dollars.
This data center is aimed at complementing Apple's another data center in Maiden, North Carolina. Apple is currently considering an option to purchase 160 acres of land for the potential Prineville data center near a recently-opened Facebook data center.  Apple should make a final decision until the end of this month.
The world's largest tech company is nearing a decision on whether to build a large data center in Prineville, a quarter mile south of the Facebook server farm that opened earlier this year, according to two people with direct knowledge of Apple's plans… Those familiar with the discussions say that Apple's Oregon plans have been in flux while it awaited word on whether there would be adequate electricity transmission in Prineville to meet its needs.
Apple's project has a codename "Maverick" and will include a 31-megawatt data center, comparing with North Carolina data center's electricity demand that is estimated in the range of 100 megawatts.
Apple has been working hard to expand its data center capacity to handle iCloud and other services. Earlier this year Apple opened a massive data center in Maiden, N.C. Apple also maintains a smaller data center in Newark, California and has been building out minor additional capacity in Santa Clara, California near its corporate headquarters in Cupertino. In October, the company revealed its plans to build a new solar farm opposite the data center in Maiden.

Leave a comment