Apple Expands Its 'Start Something New' Campaign to Retail Stores [Images]

Yesterday I told you about the new campaign called "Start Something New" and its launch on Apple's websites in the USA and in a number of countries of Europe and Asia. According to the latest reports from reliable insiders, the guys from Cupertino have begun expanding the campaign to their retail stores across the globe. Below you may see some photos taken at one store presumably in the USA.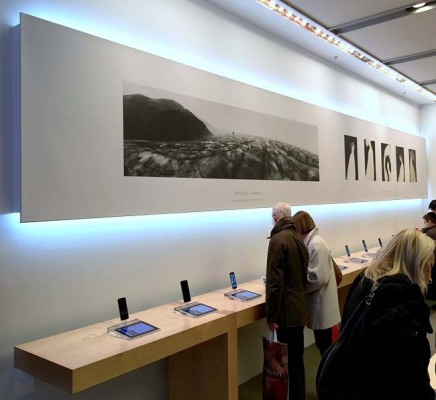 The aim of the aforementioned campaign is to show beautiful things users can create with the help of Apple's gadgets and the appropriate software. The best way to do that is to decorate retail locations with images painted by Apple users from all over the world.
The visuals teams at Apple's retail stores are installing new wall graphics that extend a Web campaign that spotlights artistic applications for iPad, iPhone and Mac. While store graphics have frequently mirrored the design and colors of Apple's Web pages, this seems to be the first time a specific promotional campaign has spanned both the Web and retail stores.
If you are interested in the software used to create pieces of art for the "Start Something New" campaign, it includes such apps as VSCO Cam, Brushes, Slow Shutter, iDraw, Waterlogue, iMovie, Procreate and Final Cut Pro.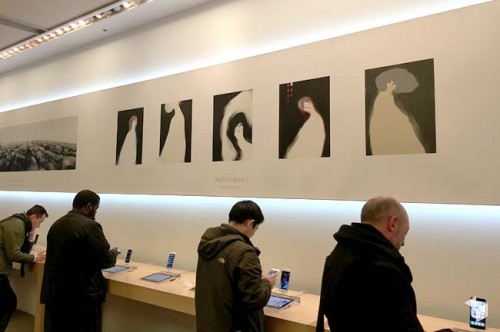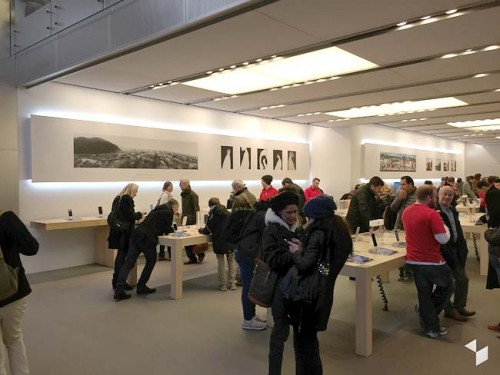 [via ifo Apple Store]

Leave a comment