Apple Raises Developer Program Subscription Fee and Product Prices in Several Countries

The guys from the Cupertino have recently raised prices for their developer programs in a number of European countries. The reporters from an Apple-related German blog called Apfelpage write that German developers now should pay as many as €99 ($119) for the developer subscription for one year. Earlier those who wanted to develop apps for Apple's gadgets had to pay €80 ($96), so the change in pricing is quite noticeable, I must admit.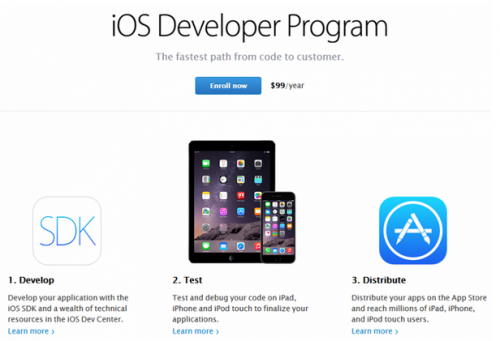 With the new year, Apple has made a few price adjustments to its products and services, led by an increased yearly fee for the company's developer programs in a number of European countries, as first noticed by German blog Apfelpage.
The developers in the UK also report about higher yearly fee for the participation in the developer program. To create apps for Apple platform, they have to pay £79 ($121), up from £60 ($92) last year.
Apart from raising prices for developer programs, the guys from Cupertino have recently made their physical products a bit more expensive in several countries, namely, Russia, Turkey and Norway. Some experts say all these changes are connected with exchange rate fluctuations in the aforementioned countries. Looks like they are correct.
[via MacRumors]

Leave a comment