Digital Music Sales Fell 9%, Streaming Services Saw 54% Growth

While streaming music services are gaining popularity, digital music sales continue to fall. According to the latest statistics published by a research firm Nielsen SoundScan, streaming services, which offer music and music-related video content saw a 54% growth in 2014. As to the amount of digital albums sold through world's largest online stores, it fell 9% last year.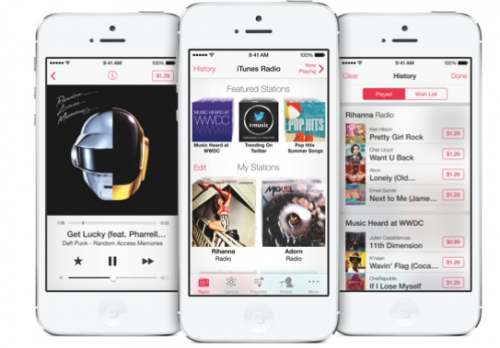 Nielsen SoundScan this week revealed its year-end statistics for the music industry, spotlighting 54 percent growth in on-demand streams of audio and video music-related content. Total streams were up from 106 billion in 2013 to 164 billion in 2014.

The rise of streaming services comes as traditional digital album and song sales are on the decline. Sales of digital albums fell 9 percent in 2014 to 117.6 million, while songs dropped 12 percent to 1.26 billion.
Keeping in mind all the figures I've mentioned above, I can say that Apple's decision to purchase Beats and its streaming music service was definitely a good one.
As you probably know, the guys from Cupertino are currently planning to rebrand Beats Music and make it a part of their iTunes ecosystem. However, there's no exact date of the launch of the rebranded service.
[via AppleInsider]

Leave a comment