'Lucky Bag' Promotion Takes Place in Japan, Customers Are Happy

The stores are closed, which means that one more "Lucky Bag" promotion in Japan is over. Most of the customers, who decided to risk and spend about $300 on sealed Fukubukuro packages, managed to obtain such goods as Apple TV set-top boxes, external battery packs, backpacks, iPods, Beats headphones and iTunes gift cards. Moreover, some of the Japanese shoppers were lucky enough to get Apple's iMac, MacBook Air or iPad Air.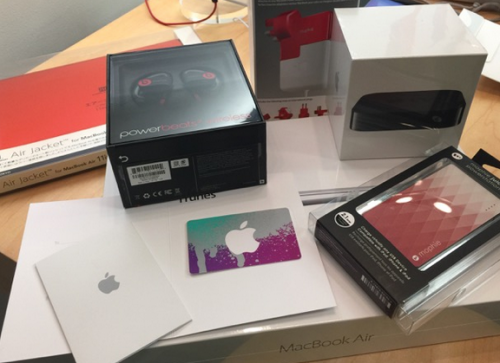 Reliable sources claim that the guys from Cupertino came up with four variants of lucky bags. Each one consisted of several common items, for example, external batteries and accessories, and some unique things like Apple's tablets, portable players or laptops.
This year's lucky bags sell for 36,000 yen ($300) and come in four different configurations, with common items including an Apple TV, a 4000 mAh Mophie Powerstation external battery pack, an Incase Icon backpack, an iTunes gift card, and Beats by Dre Powerbeats2 wireless earbuds. For the most valuable Fukubukuro bag, Apple included an 11-inch MacBook Air with a Power Support Air Jacket and a Twelve South PlugBug dual charger along with the common items.
Lucky bags are sold as is, which means the customers can't return them unless the product or accessory found inside is defective. Despite this fact, "Lucky Bag" promotion is very popular among the Japanese customers.
[via MacRumors]

Leave a comment