Apple Finally Starts Blocking iCloud Spam

Apple has finally begun doing something to prevent iCloud users from getting spam iCloud Calendar invites. According to the latest statement made by the company spokesperson, Apple is aware of the issue and has already started taking steps to identify and block the accounts of spammers.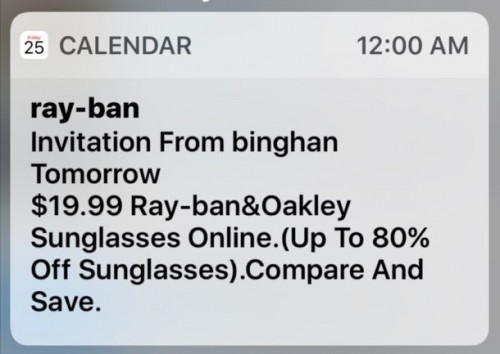 The statement has been shared by iMore's editor-in-chief Rene Ritchie on his Twitter.
We are sorry that some of our users are receiving spam calendar invitations. We are actively working to address this issue by identifying and blocking suspicious senders and spam in the invites being sent.
In November, users across the United States, Europe, and some other countries have begun receiving invites to suspicious events and the request to share or access the shared iCloud Photo Library album. Currently, there's no permanent fix for the problem, but hopefully, Apple's efforts will help to reduce the amount of spam.

Leave a comment