Apple Has Removed SMS Spam Application From App Store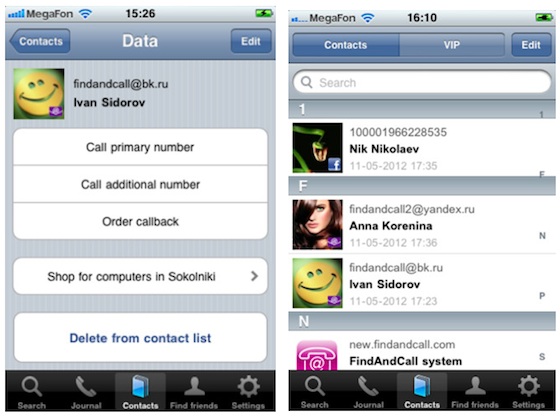 Today Russian security company Kaspersky Lab reported that they had been notified about an app available in Google Play store (for Android) and Apple's App Store that was quietly gathering data from user's address book and sending it to the remote servers. Then the developer's servers were sending SMS spam messages to contacts from the address book advertising the app, with the "From" field being filled with the mobile phone number of the original user.
The app called Find and Call has targeted primarily Russian users as the app description is written in Russian language, but it was available in App Stores worldwide. Kaspersky Lab noted that spam messages were also sent via email. The report said:
"Malware in the Google Play is nothing new but it's the first case that we've seen malware in the Apple App Store. It is worth mentioning that there have not been any incidents of malware inside the iOS Apple App Store since its launch 5 years ago. But the main issue here is user's privacy again. It's not for the first time when we see incidents related to user's personal data and its leakage. And it's for the first time when we have confirmed case of malicious usage of such data".
Today Apple said to The Loop that app has been pulled from the App Store due to its usage of address book data without user's permission.
Apple has worked to limit access of third-party apps to personal data, and will roll out stricter permission requirements in forthcoming iOS 6 to ask user's permission before accessing their data.

Leave a comment, read comments [1]