Apple Has Revealed Detailed Schematics for its Forthcoming iPhone 5s and 5c

Apple has revealed highly detailed schematics for its forthcoming iPhone 5s and 5c, so that the third-party case manufacturers can use them to design the accessories that doesn't prevent from using all the smartphones' features.
Having an idea about the internal components layout is very important.
While the iPhone 5c is known to have a polycarbonate body with a steel-reinforced frame that doubles as a multi-band antenna, the drawings show the design requires radio transparent windows at the top and bottom of the chassis.
All the schemes are published to Apple's Developer Center, so if you want to take a look at the full-sized images, here's the link.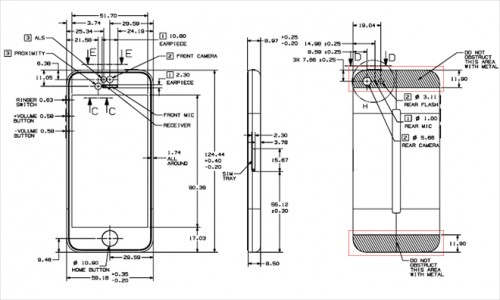 Leave a comment