Apple Hasn't Yet Reached Licensing Agreement with Music Labels Ahead of Launch of Its New Music Service

This year's Worldwide Developer Conference is expected to be very interesting and full of events. As you already know, the guys from Cupertino will officially unveil the next-generation Apple TV with a redesigned remote control, A8 processor inside and the support of Siri and its own App Store. Earlier it was reported that Apple is also planning to announce the redesigned Beats-based streaming music service, which may be integrated directly into iOS 9. According to the latest report from Billboard, the debut of the new music service may take place a bit later as Apple hasn't yet reached the agreements with music labels, which are required for the launch of Beats-based service this summer. Some sources believe Apple will manage to reach the licensing agreements by June, others say it is impossible.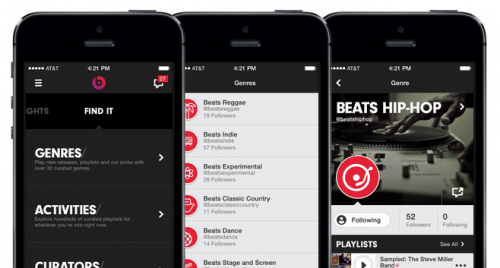 It's widely believed that Apple was targeting WWDC to unveil a new subscription music service. The company has already seeded developers with a new version of the Music app that will likely get updated to include the subscription service.

Despite not having all the agreements in place, Apple may be able to bring things together before its keynote.
It would be interesting to see the new subscription-based streaming service created by Apple, don't you think so? Let's hope its official launch will take place this summer.
[via iClarified]

Leave a comment