Apple is Blocking the SAM Unlock, Backup Your Unlock Tickets!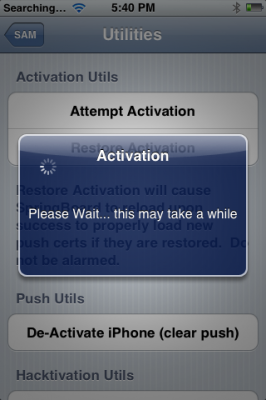 Apple is currently in the process of blocking the SAM unlock, reports MuscleNerd. If you need to unlock a SIM or backup your unlock ticket do it now!
MuscleNerd mentions this in Twitter:
Looks like Apple's currently fixing their activation servers. But the good news is that previous tickets gotten via SAM trick still work.
Those who managed to unlock using SAM should save the unlock tickets. To do it just use iFile or iFunbox and save /var/root/Library/Lockdown, or use latest Redsn0w (Extras -> Even more -> backup).


Leave a comment, read comments [14]