Apple Is Going To Launch Updated AirPort Express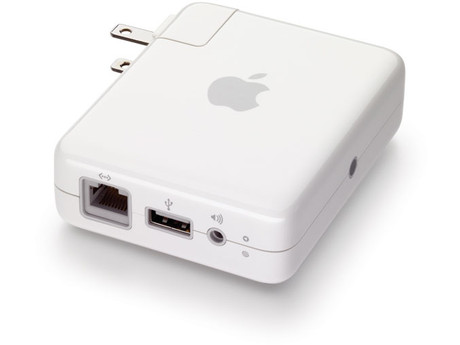 According to AppleInsider's report, Apple is going to launch an updated version of wireless base station AirPort Express. A source reports that Apple is now finishing development of its AirPort Utility 5.6 software which includes references to the AirPort Express 802.11n (2nd Generation).
Although Apple's online store still reflects availability of "AirPort Express Base Station with 802.11n and AirTunes," authorized resellers like DataVision report that the same model (MB321LL/A) is discontinued, while Amazon estimates it will have new stock sometime in the next "2 to 5 weeks."
Back in June public release of AirPort Utility 5.5.3 also made similar references to updated AirPort Extreme and Time Capsule models that debuted a week later.
That update of Time Capsule included expanded storage capacities as well as improved performance and range. It is unknown yet what modification Apple has added to the AirPort Express, but similar improvements of wireless performance is likely to be in the focus of the new version.

Leave a comment