Apple is Readying To Launch iOS-powered TV Display This Fall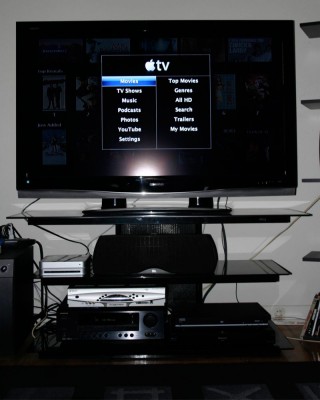 As DailyTech reports, Apple is preparing to release a television set this fall. According to information, a former Apple manager told about the project, speaking "you'll go into an Apple retail store and be able to walk out with a TV. It's perfect." As rumors say, the TV display will be powered by Apple's best-selling iOS (at present runs on the iPhone, iPad, Apple TV and iPod touch). Also the report reads that large screens will not be developed in-house by Apple, but with the help of an OEM, like Samsung, to set production in motion.
The Apple's television set has been rumored for a long time now in reports from analysts such as Gene Munster and mysterious job listings from Apple. Basically, this Apple television set is said to be a big screen with build-in Apple TV. Besides, Apple is doing research in the field of OLED technologies – possibly that research is connected with this rumored television set. DailyTech has always been a reliable information source within Intel, but has no achievements regarding rumors about TVs.

Leave a comment