Apple Is Trying to Improve Apple Watch Battery Life

Apple on Tuesday unveiled its long-anticipated wearable device called Apple Watch. There are many specs of the device on Internet, however, nobody knows for sure what battery capacity the smartwatch has.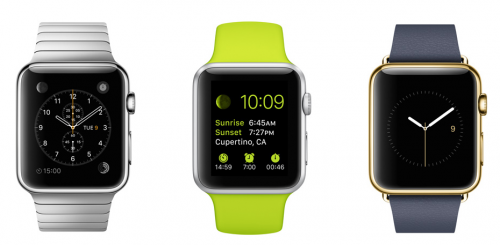 According to the latest report from Re/code, the battery life of the Apple Watch is currently close to the battery life of modern smartphones. The device can work for about a day on a single charge. The good news is that the guys from Cupertino are currently working on the improvement of the battery life. Citing Apple employees, the reporters say that when the smartwatch will hit the store shelves in 2015, its battery life will be longer.
Sources tell Re/code that Apple is working to improve battery life before the product's 2015 debut, but the company still expects people will charge the device once a day.
As it was reported earlier, the Apple Watch will boast of a number of sensors capable of tracking user's health state and physical activity. The price of the wearable device starts at $349.
What do you think about the Apple Watch? Leave your comments below.

Leave a comment