Apple Is Willing To Adopt Cheaper IC Solutions For iPad 3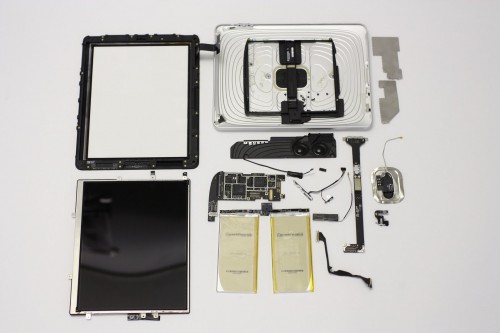 Taiwanese trade publication DigiTimes published yesterday an interesting report. The publication names possible suppliers of integrated circuits for iPad 3. They are Capella Microsystems (ambient light sensors), Richtek Technology (integrated power management), Novatek Microelectronics (LCD driver) and Integrated Memory Logic (programmable gamma/Vcom buffer solutions).
According to the report, Apple now is "more willing" to work with Taiwan-based IC suppliers in order to reduce iPad's Bill of material (BOM). The source said:
Apple is now more willing to adopt IC solutions from Taiwan-based IC design houses as it is adjusting the cost structure for iPad tablets in order to compete with an array of tablet PCs to be launched by rivals in the second half of 2011.
According to iSuppli estimations, new materials for iPad 2 cost $323.25 for CDMA 32 GB version (plus $3.35 for the GSM version). This figure is bigger than original iPad BOM which is mainly due to the costs of Apple's A5 processor, cameras and increasing demand to which touch screen panel manufacturers were not fully prepared. For example, Apple pays about $127 for touch screen panel per each iPad 2 compared to about $95 for such panel per the original iPad. However, one analyst estimates that thanks to economies of scale Apple has managed to increase iPad 2's margins, and thus receive more income from the second-generation iPad.

Leave a comment