Apple Issued iOS 11.3 Beta 2 for Publlic Testers

Apple released the second beta of iOS 11.3 with new features, including a long-awaited Battery Health feature, new Animoji, updated ARKit.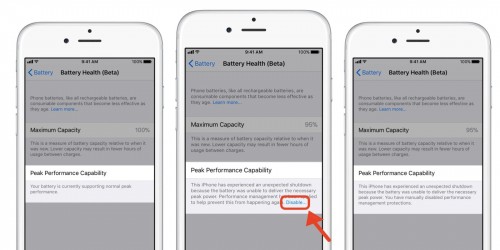 iOS 11.3 will feature 4 new Animoji: a lion, a bear, a dragon and a skull, and the total number of all animated emoji becomes 16.
Furthermore, Apple has updated ARKit 1.5 and now it can recognize and put objects on vertical surfaces. This feature can be used to capture a poster and bring it to life. ARKit camera view has improved resolution and auto-focus.
The most awaited Battery Health feature in Settings will provide a user with the information about their iPhone battery state, it will show the percentage of the maximum battery capacity retained. When the number goes below 80% of the initial capacity, iPhone will suggest replacing the battery. As Apple dropped the price for battery replacement for iPhone 6, 6S and 7, the company hopes to reduce the number of customers heading towards Apple stores to get a new battery.
Now all the public beta testers can download and try iOS 11.3 beta 2 over-the-air.

Leave a comment