iPhone X Facing Another Issue With Accepting Calls

According to The Financial Times report the growing number of iPhone X users faced an issue with their iPhone X: the device's screen doesn't wake up when someone is calling so the Accept and Decline buttons don't appear and users cannot answer calls.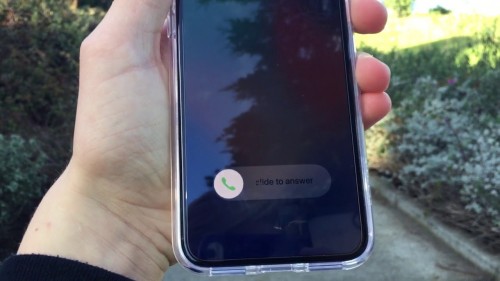 The information about the issue first appeared on Apple support forum, a lot of customers reported problems with answering calls: iPhone X starts ringing, but the display turns on after 6-8 seconds. It's unclear if the issue is related to hardware or software. Some customers went to Apple support for help and got a replacement unit that had the same issue. Others reported that after they restored the device to factory settings the problem has gone but in several days it reemerged.
Another user says that his friends are also facing the proximity issue. The iPhone X's display doesn't turn on when it is taken off the ear during a call. Apple told The Financial Times that the company is now "looking into the reports" but provided with no further details.
[via 9to5Mac]

Leave a comment