Steve Wozniak is Not Impressed by Some iPhone X Features

When iPhone X has been released, the co-founder of Apple Inc. Steve Wozniak didn't upgrade his iPhone 8. Tim Cook then decided to send him an iPhone X personally. Having used it for some time, Steve Wozniak then shared his opinion about this year's Apple flagship.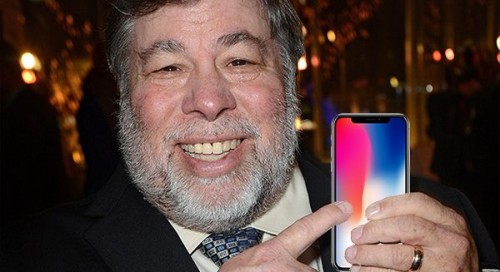 Woz initially said that he "kinda liked" the iPhone X, but there's one thing that makes him concerned and it's lack of intuitiveness. He said:
The power button on the side does different things if you click it quickly, or if you click it twice, and a different thing if you click it a third time. I like things to be as simple and understandable and direct. Of course with smartphones things got more and more complicated.
Woz compared modern Apple devices with old-school products like Lisa computer that has been a brilliant example of user-friendly design and simplicity. The side power button isn't the only thing that disappointed Wozniak. Soon after the release, he expressed the doubt that iPhone X's Face ID would work properly.
[via BusinessInsider]

Leave a comment