Apple Launches Apple Music on Android

Apple has just launched its streaming music service called Apple Music on Android. Just as it was announced earlier this year, the service costs $9.99/month and offers users unlimited access to thousands of songs of various genres. Family membership requires Mac or iOS device, however, that's not strange for the service created by Google's market rival.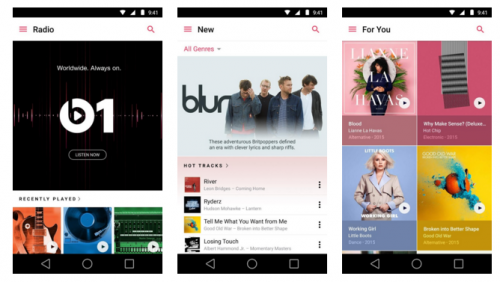 Those who decide to sign up for Apple Music on Android will get an opportunity to use the service for free for three months, which is long enough to decide whether one needs it or not. After the trial period, the subscription may be cancelled to prevent charges.
If you have an Android smartphone or tablet, you can download the new Apple Music app right now. It is available on the Google Play Store. Although the service is designed for Apple devices and some features are currently missing, Apple promises to improve the functionality and make everything possible to satisfy the needs of Android users.
Have you already tried using Apple Music on Android? If so, let us know about your experience in the comments sections below this post.

Leave a comment