iFixit Team Performs Teardown of 12.9-inch iPad Pro [Images]

The iFixit team has recently performed a teardown of the 12.9-inch iPad Pro, which went on sale on Wednesday, November 11th. The experts have found many interesting things inside of Apple's largest tablet ever and shared the information with us. Below you may take a look at the images showing the disassembled iPad Pro and read about the key specs of the long-awaited device.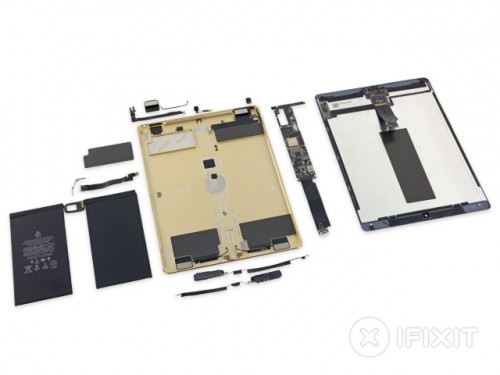 We've been digging through the cornucopia of Apple's fall lineup, and today, we're thankful to have the last morsel on our teardown table. We're wrapping up in the biggest way we can—with the iPad Pro, Apple's response to the Surface Pro (which was Microsoft's response to the iPad). Will the new high-end hybrid please repair professionals, or will the iPad Pro prohibit repairs?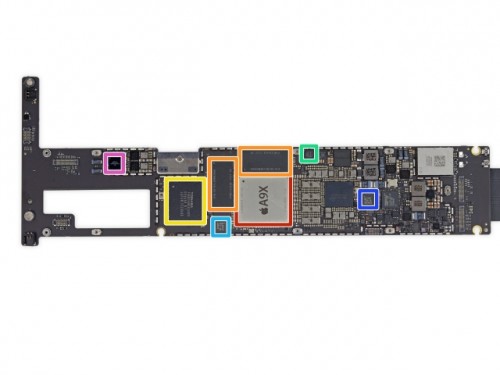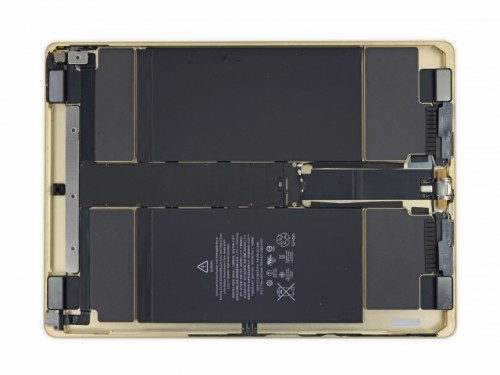 As noted by the iFixit team, the iPad Pro is equipped with a 12.9-inch Multi-Touch LCD display with the resolution of 2,732 × 2,048 pixels and pixel density of 264 ppi. The tablet is powered with a 64-bit A9X chip and has a 32GB or 128GB of internal storage. The battery capacity of the device is equal to 10,307 mAh. Apart from the aforementioned things, the iPad Pro features a Touch ID fingerprint sensor, 8-megapixel rear and 1.2 megapixel front camera, the support of 802.11a/b/g/n/ac MIMO Wi-Fi and Bluetooth 4.2 as well as four-speaker audio.

Leave a comment