Apple Launches iOS 8.3 Public Beta Testing Program

Just as we expected, Apple has recently launched iOS 8.3 public beta testing program. This means that the pre-release version of iOS 8.3 is now available for all those users, who have registered as members of the public testing program. While the guys from Cupertino have released several public OS X betas in the past, they have never offered public access to the pre-release iOS builds.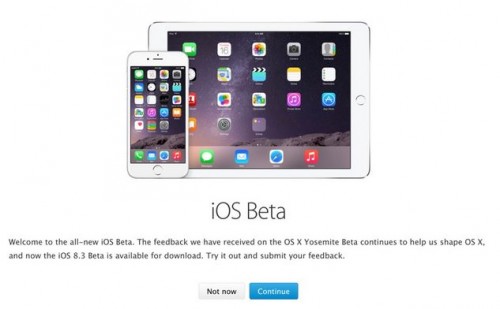 Apple today made a pre-release version of iOS 8.3 available to those who sign up for the company's public beta testing program, giving them early access to a new version of iOS for the first time ever.
As to the features and improvements of the first iOS 8.3 public beta, they are just the same as those found in the third iOS 8.3 beta released to developers for testing yesterday. They include an updated emoji picker, Siri's support of several new languages, enhancements for wireless CarPlay connectivity and the support of Google's two-step verification. As we see, all of the improvements help to make the mobile operating system more user-friendly, efficient and secured.
If you have registered as a member of iOS public beta testing program, you should have received a letter with an invitation to download iOS 8.3. Check your mailbox for an email from Apple.
[via MacRumors]

Leave a comment