Apple Launches iOS 9 and OS X 10.11 El Capitan Public Beta Testing Program

One day after seeding betas of iOS 9 and OS X 10.11 El Capitan to developers, the guys from Cupertino have launched a public beta testing program. If you have a compatible device, you can try the new pre-release software right now. To download and install iOS 9 or OS X 10.11 El Capitan, you need to sign up for Apple's public beta testing program. You can do this on Apple's official website for beta testers. However, as usual, I don't recommend you to update your devices to these betas as they may be quite unstable.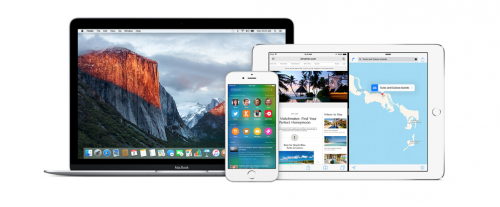 Here's what Apple writes about its public testing program:
Help make the next releases of iOS 9 and OS X El Capitan our best yet. As a member of the Apple Beta Software Program, you can take part in shaping Apple software by test-driving pre-release versions and letting us know what you think.
In case you don't know, iOS 9 contains a wide number of stability improvements as well as new features for iPhones and iPads. OS X 10.11 is an over-the-hood update aimed at making the desktop operating system more stable and efficient.

Leave a comment