Apple Launches iPhone Trade-In Program in Germany?

Apple has reportedly launched its iPhone trade-in program in Germany. German Apple Store app users already see the offer listed within the app, however, the program is yet to be announced on Apple's official website.
The trade-in program allows to change your old iPhone in working condition for a discount on a newer device.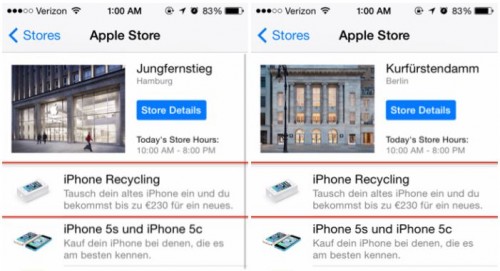 According to what 9to5Mac writes,
Under this program, qualifying devices can be traded in and recycled for up to €230 off the price of a new, upgraded iPhone at any Apple Retail Store in the country.
Apple launched its trade-in program in the USA in August of 2013. Since that time, the company has expanded the program to a number of other countries.

Leave a comment