Apple Leaks New MacBook Pro Images Ahead of Launch

The upcoming all-new MacBook Pro with an OLED touch panel is no longer a surprise. Several images have been found in macOS Sierra 10.12.1 showing the new laptop. The photos below clearly show the Magic Toolbar with Touch ID. Notably, it appears that the fingerprint recognition is added to the area of the touch panel where the power button used to be on previous models.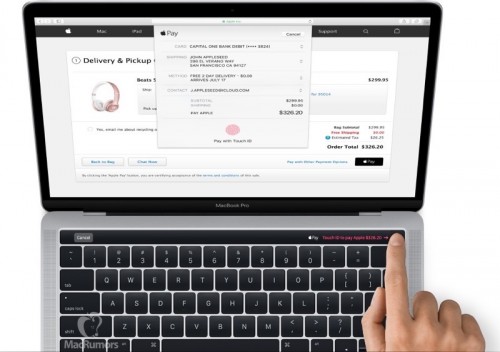 Apart from the rumored OLED touch panel, the images reveal redesigned speakers and new hinge of the MacBook Pro. Also, keys appear to utilize the butterfly mechanism introduced with the 12-inch MacBook, which could be a problem for many users.
Other MacBook Pro features not shown above include USB-C and Thunderbolt 3. There are probably some other features as well.
On October 27th, Apple should introduce the 13-inch and 15-inch MacBook Pro and the slightly updated MacBook Air with USB-C and other improvements. There will be no updated to Mac Pro and standalone Apple's display.
What do you think about the updated MacBook Pro? Leave your comments below.
[via MacRumors]

Leave a comment