Apple May Also Refresh iMacs This Week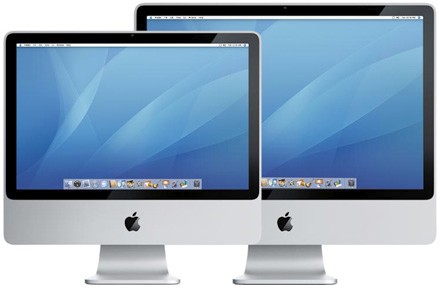 Today DigiTimes reported that this week Apple may launch not only new MacBook Pros but new iMacs as well. Citing its supply chain sources the publication revealed that Apple "may make some changes over the screen size to allow panel cutting to reach its optimization."
The latest information about new iMacs came in December 2010, when it was reported that new all-in-one desktops will appear in the first half of 2011 and will have a "new panel size and price point for the mainstream market."

Apple unveiled its latest lineup of iMacs in July 2010. Then the devices were equipped with Intel Core i3, i5 and i7 CPUs and ATI Radeon graphics.
DigiTimes publication also confirmed that the new lineup of MacBook Pros will be most likely unveiled this Thursday. It was reported that most of IT stores in Taiwan have no MacBook Pros available, and that volume shipments won't be increased "significantly" until March.
The latest update of MacBook Pros was back in April 2010.

Leave a comment