Apple now costs just about $460B, more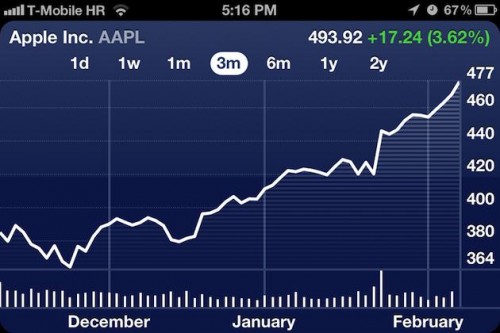 Yesterday AAPL briefly passed a record $460 billion market cap with new historical stock price high at $493.97 a share. Apple is the most expensive company, the second one is Exxon Mobil Corporation [XOM] with market valuation of $402.72 billion.
Both Needham and Canaccord raised their price target for Apple shares to $620 and $650, respectively, maintaining a Buy rating on the stock. At the current market cap, Apple weighs more than 10 percent of NASDAQ and has 52 times Research In Motion's [RIMM] valuation of just $8.45 billion.
Apple's market capitalization is double the size of IBM and almost double the size of Microsoft [MSFT]. It is now almost the size of IBM and MSFT combined, and it surpassed the joint GOOG ($198.9 billion) and MSFT ($256.7 billion) market cap.

Leave a comment