Apple Offers Stripped-Down 13" MacBook Air Package To Educational Institutions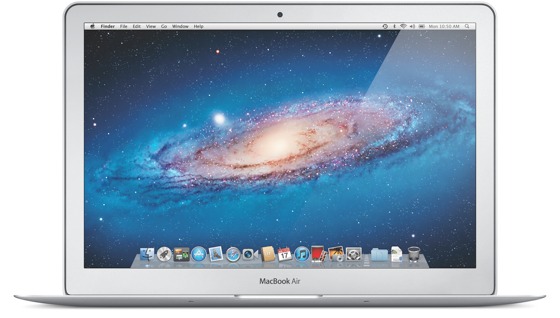 Apple has begun to offer a cheaper 13-inch MacBook Air to educational institutions buying in bulk, replacing the two-year offering of white plastic MacBooks, which was recently discontinued. The sales of white MacBook were discontinued by the company back in July of 2011.
The educational-exclusive 13" MacBook Air features the same specifications as the entry-level 11" MacBook Air model for consumer customers: 64GB flash storage, 1.6GHz i5 processor, Intel HD Graphics 3000 chipset and 2GB RAM. The notebook is available in a 5-pack bundle for $4,995 or $999 per one machine, while the price for standard 13-inch MacBook Air starts at $1,299.
Apple has for a long time offered prepackaged sets of notebooks to educational institutions wanting to equip students and teachers with MacBooks (earlier iBooks). Also the company has made available a Learning Lab which includes 10 or 20 MacBooks and a preconfigured cart for holding and charging the notebooks. More recently, the company has also begun to offer iPod and iPad Learning Lab carts.
After Apple had discontinued the white MacBooks, it reworked the bulk notebook packages offered to educational institutions. Now Apple is selling 5-packs of the 13" and 11" MacBook Airs alongside the existing offering of  13" MacBook Pros.
The new offerings are available on the company's online store, though the company has yet to publish new information on its educational web page.

Leave a comment