Apple Sues Motorola Over Breach Of Licensing Agrement With Qualcomm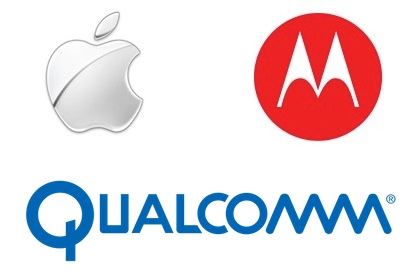 According to Reuters' report, Apple has filed a suit against Motorola alleging that the company has breached terms of the licensing contract with Qualcomm in its efforts to block sales of several Apple's iOS devices in Germany. Following Motorola's vicrory in a German court in December, Apple last week removed all 3G-enabled devices except for the iPhone 4S from its online store in Germany. However, these devices were restored within several hours after the court suspended the injunction.

In the latest lawsuit, Apple addresses the iPhone 4S that Motorola has also sought to ban in Germany and other countries. Apple's new smartphone utilizes Qualcomm's baseband chip and the company argues that Qualcomm's license agreement with Motorola exhausts its rights to additional royalties from Apple.
"In the latest lawsuit, Apple says that as a Qualcomm customer, Apple is a third-party beneficiary of Motorola's agreement with Qualcomm. Under that agreement, Motorola's rights under certain patents are exhausted, Apple argues".

Leave a comment