Apple Officially Releases Second Public OS X 10.11.1 El Capitan Beta

Following the releases of iOS 9.0.2 and OS X 10.11 El Capitan to users worldwide, Apple on Thursday seeded the second OS X 10.11.1 El Capitan beta to the members of the public beta testing program. The second public beta was released about a week and a half after the release of the very first testing version, which contained a number of security enhancements, stability improvements and bug fixes.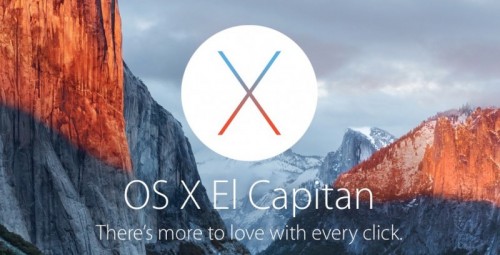 The most-recent public beta has a build number 15B22c and this means that this is the same version that was seeded to developers earlier this week. The update can boast of only some minor inconspicuous changes and performance enhancements. Apart from that, the second public beta of OS X 10.11.1 El Capitan brings the support for Unicode 8 and new emojis.
If you have a registered public beta tester account, you can download the latest update right now. It is available via the Software Update option of the Mac App Store.
If you've already upgraded to OS X 10.11 El Capitan and it works fine, I suggest that you shouldn't install OS X 10.11.1 on your Mac. It is still a pre-release version that may cause compatibility issues, freezes and app crashes.

Leave a comment