Apple Patents Innovative iPhone Fall Protection System

Apple on Tuesday was granted a patent for an innovative and quite futuristic iPhone fall protection system that can recognize when the handset is dropped and shift its center of gravity to avoid serious damage. The Patent No. 8.903.519 entitled "Protective mechanism for an electronic device" describes how such a system may be created and added to the next-generations of Apple handsets.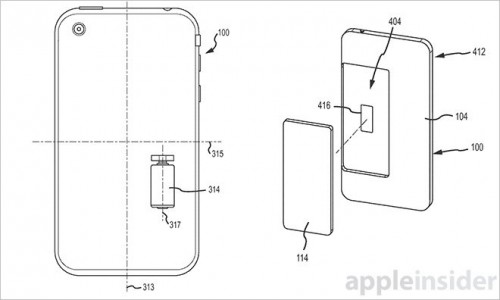 It should be noted that the system is based on the functionality of iPhone's build-in GPS, accelerometer and gyroscope, so it may be implemented in the near future. However, there're still some questions that need to be solved before the new system lands on Apple's gadgets.
As described in the patent text, Apple's system relies on sensors to monitor physical device activity and positioning. Accepted embodiments leverage onboard accelerometers, gyroscopes and GPS which are already incorporated in the latest iPhone and iPad models, while more advanced designs call for ultrasonic sensors, among others.
The patent application was first filed in 2013. Nicholas V. King and Fletcher Rothkopf are listed as the inventors of the innovative technology.
[via AppleInsider]

Leave a comment