Apple Patents Method of Embedding Touch ID into Display

Apple has been granted a patent describing a method of embedding the Touch ID fingerprint sensor right into the display of the mobile device. This patent proves the rumors suggesting that the Cupertino-based tech giant is planning a major redesign of the iPhone lineup aimed at ditching the headphone jack and the Home button to reduce the thickness of the device. Together with the rumored OLED display and new iOS version, the aforementioned changes can result in a completely new user experience.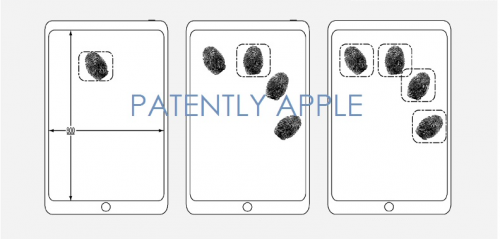 Anyway, let's take a closer look at the patent itself. It is entitled "Man-machine interface for controlling access to electronic devices" and describes three ways of integrating Touch ID into the display: optical, capacitive and ultrasonic. It's currently unknown which method Apple will utilize in the revamped iPhone.
While it is unknown which aspects of this acquired (and granted) patent Apple will actually use, it's likely that the technology allowing touch screen on the iPhone and iPad in combination with a fingerprint scanner is one of them.
Apple is expected to release the next-generation iPhone is September. Currently, we don't know whether this will be a completely revamped iPhone without the traditional Home button or just a slightly redesigned model with some minor tweaks.
[via Patently Apple]

Leave a comment