Apple Posted a Guide on How to Use Face ID

The new support document on Apple's website shows how Face ID works and how to use it. Facial recognition will be first presented in iPhone X that will be launched in November.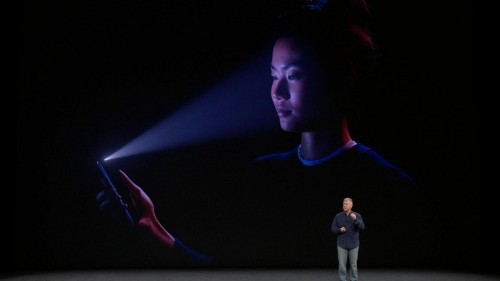 The technology Apple used in face recognition is the most advanced Apple have ever created. iPhone X's camera will project over 30 000 infrared dots to user's face creating an exclusive pattern, used for recognizing the face. A chance for a random person to unlock the device with Face ID is 1 in 1 000 000. Face ID will use machine learning to adjust to changes in user's appearance.
iPhone Х will not unlock until a user doesn't look at the camera. Users with physical limitations can adjust settings so that iPhone doesn't require attention to unlock it.
Here's an excerpt from Apple's documentation on how to use Face ID and when iPhone will need a passcode to unlock.
To use Face ID, you must set up a passcode on your iPhone. You must enter your passcode for additional security validation when:

The device has just been turned on or restarted.

The device hasn't been unlocked for more than 48 hours.

The passcode hasn't been used to unlock the device in the last six and a half days and Face ID hasn't unlocked the device in the last 4 hours.

The device has received a remote lock command.

After five unsuccessful attempts to match a face.

After initiating power off/Emergency SOS by pressing and holding either volume button and the side button simultaneously for 2 seconds.

If your device is lost or stolen, you can prevent Face ID from being used to unlock your device with Find My iPhone Lost Mode.
[via Apple Support]

Leave a comment